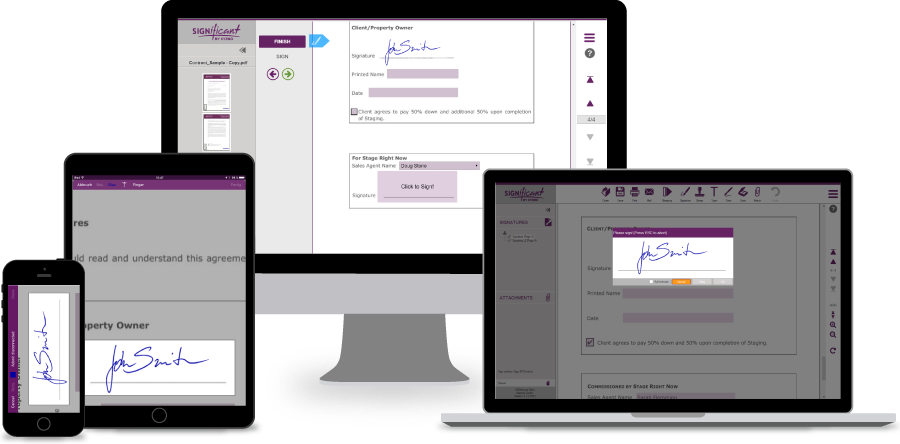 Choose the E-Signature Solution Based on Open PDF Standards
and True Digital Signatures. Deploy On-Premises or in the Cloud.









Get Documents Signed.
Anywhere. Anytime.
Omni-channel e-signature platform for documents - SaaS & on-premise
Qualified Trust Service Provider (eIDAS) providing qualified (remote) signatures, time stamps and video identification
€70 million revenue, with 600+ employees
700 thousand workplaces equipped to capture handwritten biometric signatures
Namirial was ranked in the DTM leader quadrant by Aragon Research
Trust Services
E-Signing Platform
Manage e-signature workflows
Route envelopes to multiple participants while ensuring transaction security
Define transaction workflow through a Web designer, plugins or API
Review transaction status through a dashboards with interactive drill down capabilities
Learn More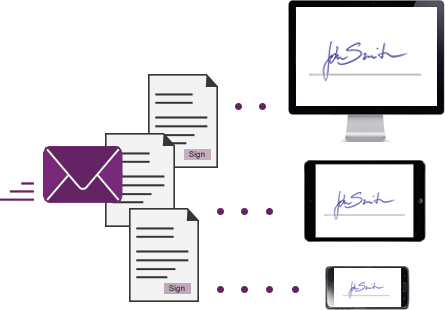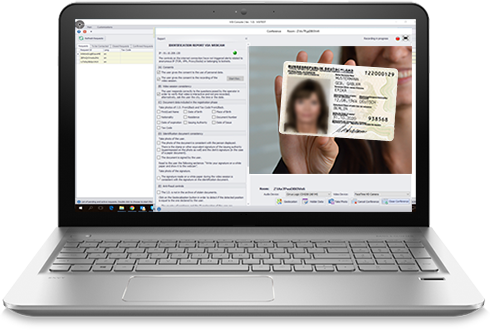 Onboard clients by means of video consultation, identification & e-signature
Identify interested buyers through chat bots and advise potential customers personally via video collaboration tools
Comply with the Know-Your-Customer (KYC) regulations (e. g.: BaFin, FMA) of national Anti-Money Laundering acts
Issue qualified e-signature certificates to new customers online, enabling them to sign contracts even qualified
Sign contracts with clients online even within the video consulting session to reduce drop-out rates
Learn More
Capture signatures over the Web
E-sign online on virtually any internet-enabled device without the need to download and install anything
Actively trigger a transaction with multiple signers through sending out document links
Enable visitors to sign documents directly on your Web page - supported through video consulting on the document
Allow signatories to enter into a video support call with document sharing if they have any questions about the document to be signed.
Learn More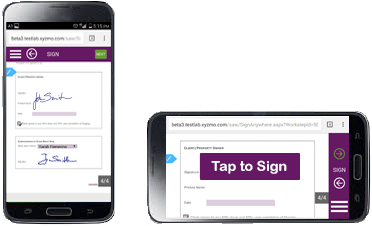 Capture signatures at the place of work
Active Directory and Single Sign-On Integration
Send the same documents in a bulk operation to multiple employees
Sign multiple documents in a single batch operation to simplify approval processes
Learn More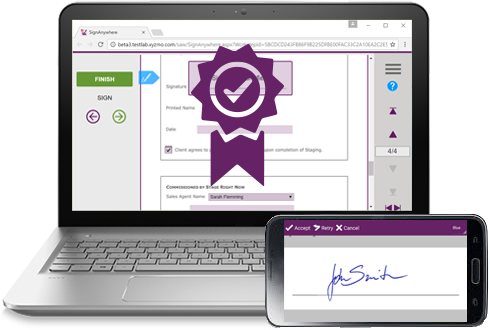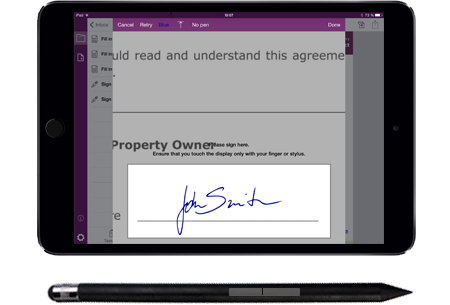 Capture signatures in the field
Use tablets or notebooks with smartphones even when you are OFFLINE
Enable clients to complete PDFs with freehand annotations or form text input
Add scans of driver's license, passport, or any other photo
Learn More
Capture signatures in a point-of-sale environment
Use signature monitors, signature pads, tablets or smartphones to capture handwritten signatures
Advertise on signature devices such as monitors and tablets when idle
Deploy to POS PCs also using terminal services such as Citrix
Enable clients to use their handwritten signature to sign documents qualified in compliance to legal written form (eIDAS)
Learn More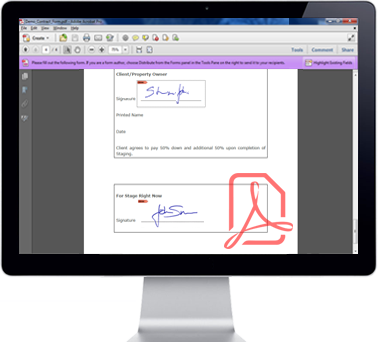 On-Premise and SaaS - based on open standards
Deploy and run all servers from your own data-center behind the firewall to keep documents absolutely private
Use our SaaS offering to start quickly with minimal load on your own IT resources
Use true digital signatures and open PDF technology to avoid vendor lock-in.
Learn More
Keep business digital to drive maximum value and ROI
Digital transformation is becoming a hot topic for companies across the globe
CFO: "This is the biggest and fastest ROI investment I have ever seen"

Annual return on investment above 500%
Less than two month's payback period for the project

CEO: "This has been a complete game-changer for my business…"
Learn More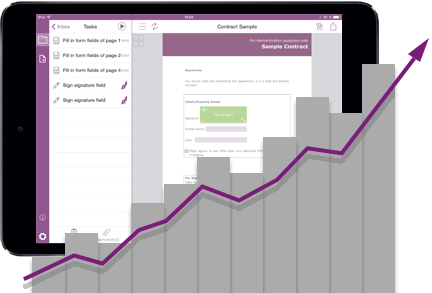 Want to start your digital transformation? Let's talk.
Contact us today and learn how SIGNificant can help you to complete transactions digitally from anywhere, at any time, on any device.