SIGNificant - E-signing Platform for Documents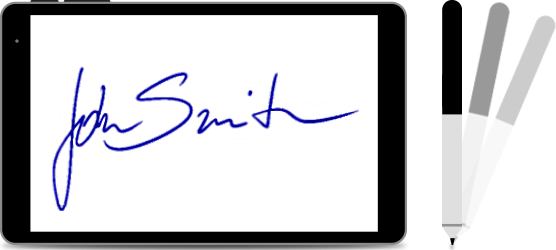 Trial
Manage e-signature workflows with eSignAnyWhere
Our enterprise platform enables you to choose the best solution for every channel, business process, and department need, while still maintaining all the advantages of a homogeneous platform. All products are built on the same core technology and can be easily integrated with each other.
Live handwritten biometric signatures are best used in cases where both contracting parties meet face-to-face.
Delivers a signing experience that's closest to a paper signature
Behavioral biometrics captured from one's handwritten signature allow (real-time) signature verification to identify the signatory
Strong asymmetric encryption including document binding ensure signatures and signed documents are tamper safe
Turn a handwritten signature into a qualified signature legally equivalent to wet-ink through real-time authentication of a remote certificate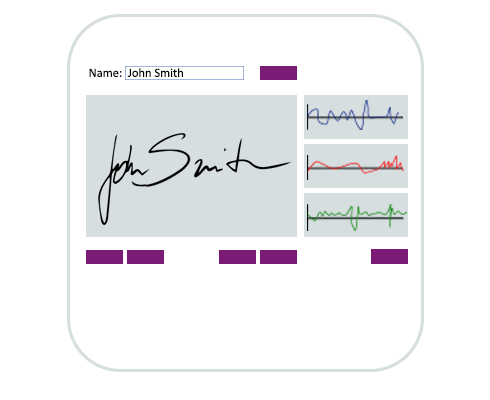 Read, edit and sign documents directly on the mobile device
Use pure native apps to work offline - even when using a back-end server
Use online hybrid apps to minimize deployment efforts across all 3 platforms
Apply palm protection even with a capacitive stylus
Open documents created on your POS PC automatically through push or pull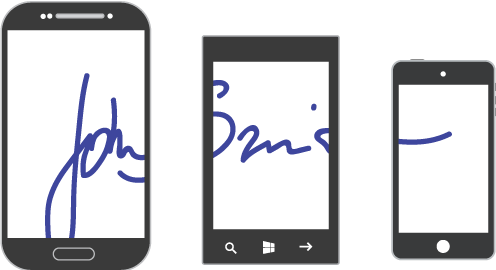 Read and edit documents on any computer and capture biometric signatures through a smartphone
Connect the smartphone to the computer either over the internet or locally via Bluetooth or Wi-Fi
See the document background while signing with finger, capacitive stylus, or a pressure pen
Native app on iOS, Android, and Windows can be installed in seconds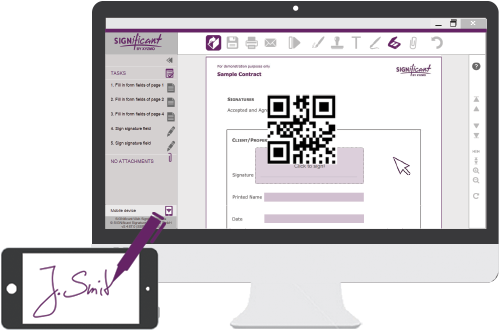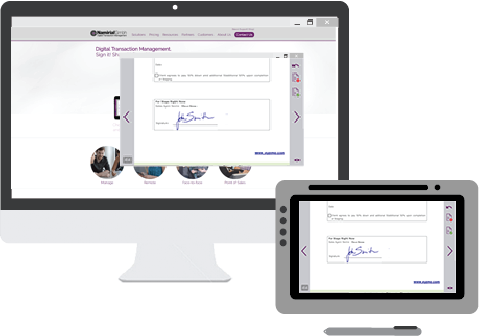 Review and sign documents directly on the signature monitor - without interfering with the primary display of the POS PC
See what is happening on the signature monitor through a screen-sharing window on the primary display and assist if necessary
Automatically switch the signature monitor into "advertising mode" to display slide shows or video clips during idle operation
Integrate with desktop and Web applications that are virtualized through Citrix, RDP, or VMWare Horizon on Windows and Linux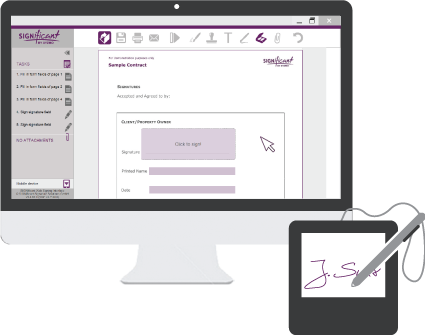 Review and edit documents on any computer and sign on a signature pad
Browse and zoom the pages even on the signature pad
See the document background while signing on the signature pad
Integrate with desktop and Web applications that are virtualized through Citrix, RDP, or VMWare Horizon on Windows and Linux
Authenticate users simply based on their handwritten signature captured on smartphones, tablets, or signature devices
Process transactions only if signatories are successfully authenticated against a pre-enrolled signature profile
Use a verification system that automatically adapts to gradual shifts in signature behavior over time
Reliably prove verification results in the signed PDF through logging the signed response message and a server-side evidence book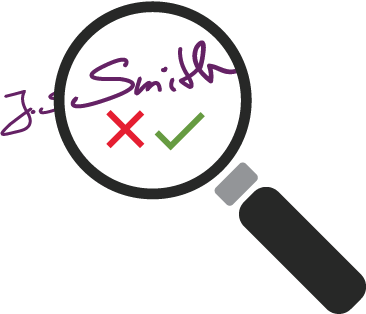 Signature Capture in HTML5 with Server-side Evidence Book
HTML5 signatures are best used in cases where the signatory needs to sign remotely on their own device.
Enable your clients to sign on their own device without having to install any software
Use any HTML5 compliant device for signing, including smartphones or traditional PCs
Authenticate signers and then simply allow them to execute signatures with Click-to-Sign, Type-to-Sign or Draw-to Sign
Provide reliable process evidence through logging all user actions into a signed & secure service-side evidence book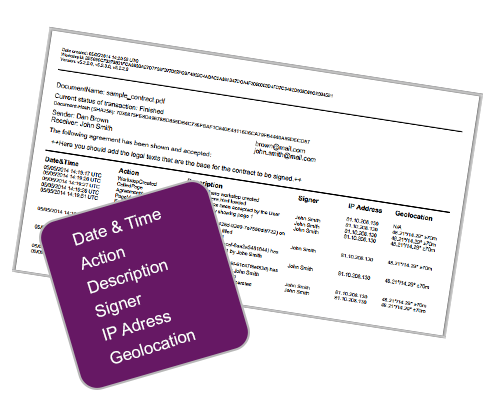 Distribute only secure links that reference server-side documents instead of the PDFs themselves
Use advanced authentication methods such as eID, SMS-OTP, video or other methods whenever required
Optionally require clients to access their email to receive the links to the documents requiring their signature
Automatically notify recipients and alert sender if envelopes are not completed on schedule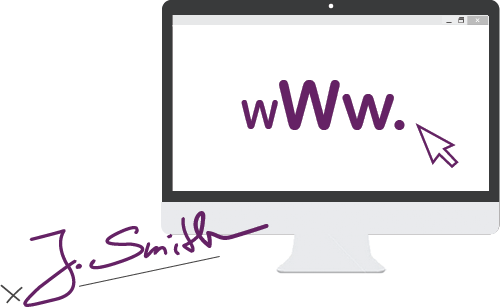 Enable clients to read, edit and sign documents on your computer or tablet simply inside your Web application
No need to download or install anything on your computer
Log proof of identification and authentication of the signatory together with the details of each document's history in a signed audit trail that provides process evidence for legal proof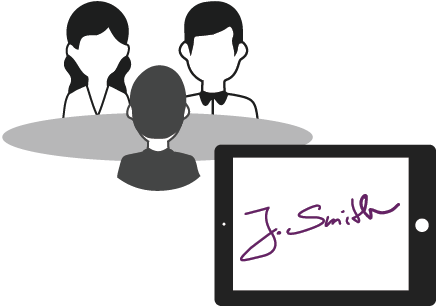 Digital signatures with a signing certificate issued the signatory are required in the EU for Qualified e-Signatures. Additionally, they are the only choice when the signature must be verifiable by the reader of a document inside Adobe Reader without the help of any external tools or server-side logs.
Use user managed certificates issued from the CA of your choice or issue certificates on the fly and simplify their usage through a remote signing environment managed by Namirial TSP
Sign files in compliance to the PAdES, XAdES or CAdeES standard
Provide best user experience to readers of signed documents through Adobe Approved Trust List (AATL) compliant signing certificates
Sign documents legally equivalent to wet-ink using a qualified signing certificate - managed locally or even remotely (eIDAS compliant)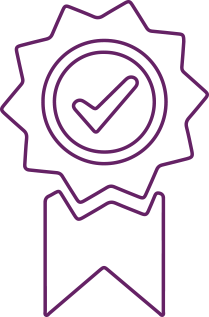 Issue qualified signing certificates on the spot during a business negotiation – after the recipient has been identified, either face-to-face or using Live Video Identification
Choose between disposable certificates valid for a specific business situation or durable certificates, valid for three years
Run the remote signing environment that manages the personal signing certificates and that signs document hashes, either on your own premises or as a Cloud service
Authenticate the remote certificate to execute a (qualified) e-signature with a biometric signature or a one-time-password (SMS)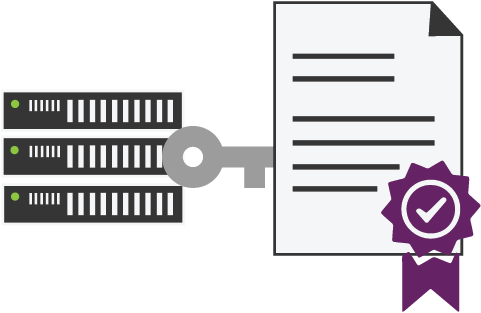 Use user managed certificates issued from the CA of your choice e.g. on smart cards or USB token in a client-side Web application
Configurable signature imprint
Access to the local certificate, either directly or via Windows certificate store
Support for a wide range of national eIDs and smart cards