Native Apps for iOS, Android, and Windows Store
Typical Use Cases
For field agents to get documents signed in person
To capture signatures on mobile devices in-store, in branch locations, or in the office
To enhance existing apps with e-signature features
Sign on the Dotted Screen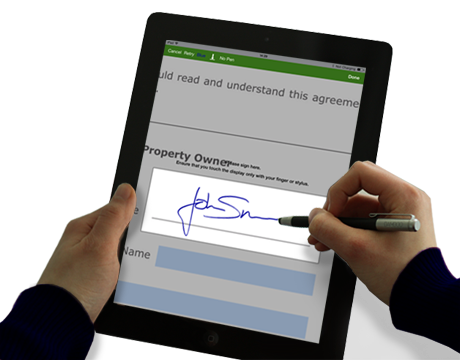 SIGNificant records the handwritten signature of a person using behavioral biometrical parameters, such as acceleration, speed, and rhythm. This makes the digitized signature forensically identifiable.
Supports pressure sensitive pens for the most natural signing experience, palm protection and high-quality signature recording.
We also provide signature verification that authenticates a signature against a pre-enrolled signature profile database in real time.
Sign documents using qualified remote certifiates authenticated through biometric signature verification
Enhance Your Productivity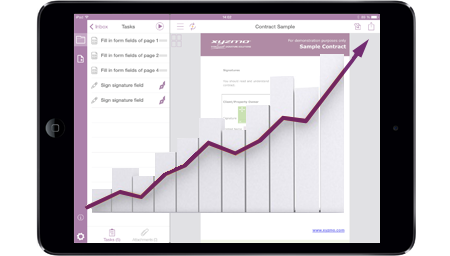 Browse and review multipage documents before you edit and sign them. Edit documents directly or zoom in with gestures whenever necessary.

Enter text or add attachments such as photos to the document from the built-in camera of your device.

Fill in your form fields directly from within the SIGNificant application and allow automated forms data extraction of signed documents. Form data to be edited can also be prefilled from external applications.
Open a document even from other applications – including your inbox, Dropbox, Evernote, Box(.net) and others – and sign them via SIGNificant on-the-go.
Close Business Even When You're Offline
Mobile use cases often involve situations where online connectivity simply is not possible.p>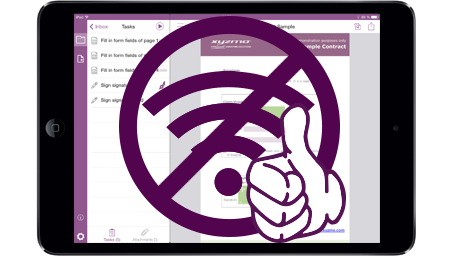 SIGNificant allows you to work with your documents and form templates fully offline, enabling you to complete the data capture and signing process with customers without any server connectivity.
You even can manage multiple documents and use existing templates offline.
If a back-end server is used, synchronization is done automatically in the background when Internet connectivity is available, without requiring a user interaction.
Integrate SIGNificant Into Your App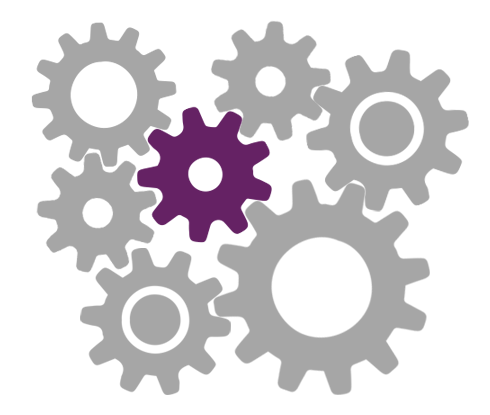 Either use the standard SIGNificant app or integrate the app's functionality and UI views into your own app through the SIGNificant SDK.
You can easily adapt the default color schema of the app to your corporate design.
Integration into the document workflow is done smoothly on the server side.
The user simply receives a link to access the document on the server. Only image previews are transferred to the app and cached locally for offline access.
Thus, the signed original document is, for security reasons, only available on the server and not automatically copied and duplicated to the mobile device. All PDF manipulations are always performed in the secure data center environment, giving you full control over the access and distribution of the signed original document.
Support for MobileIron to protect enterprise data on-device and in motion
Available as an on-premise installation or as a cloud-based solution.
Products for Mobile Devices
Server-based On-Premises or Cloud
- including offline chaching & templating

SIGNificant e-Signing Client for iOS
SIGNificant e-Signing Client for Android
SIGNificant e-Signing Client for Windows (Win-Store)

Server-based On-Premises or Cloud
- online only

SIGNificant SignAnywhere for iOS, Android & Windows

Standalone (local installation)

xyzmo Signature Capture for iOS
xyzmo Signature Capture for Android
xyzmo Signature Capture for Windows (Win-Store)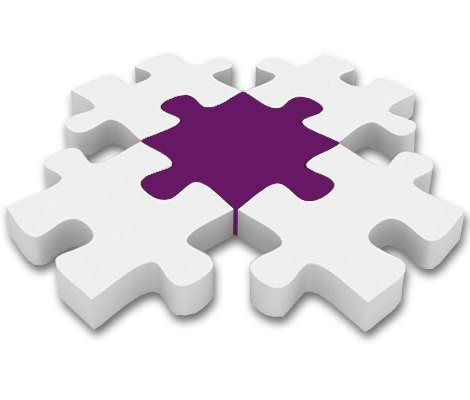 Want to know more? Let's talk.
Contact us today and learn how SIGNificant can help you get documents signed securely on mobile devices.