Management Team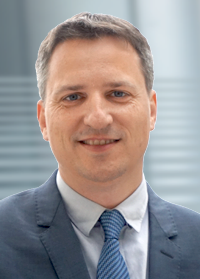 Klaus Fellner
Managing Director/Head of Sales
e-Mail: k.fellner@namirial.com
As VP of Sales and Alliances, Klaus is responsible for building and managing xyzmo's long-term customer and partner relationships. Previously he held several positions at dynaTrace, Borland and Segue Software. Klaus holds a master's degree in Business Informatics from the University of Linz.
Ronald Korze
Research and Development
e-Mail: r.korze@namirial.com
Ronald was core member of xyzmo's development team (Namirial today) from 2007 until 2019 and acts now as Research and Development Lead at Namirial Austria. With a clear technical vision and over five years of experience in the area of electronic signatures Ronald transforms Namirial's software, services and solutions into fully trusted digital processes and is passionate about creating technologies that benefit everyone. Furthermore he holds a masters degree in software engineering from University of Applied Sciences Upper Austria.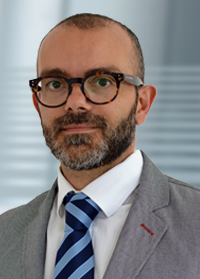 Giuseppe Casaburi
Financial
e-Mail: g.casaburi@namirial.com
Giuseppe is Namirial's Chief Financial Officer (CFO). His career started at KPMG and he leverages more than 13 years of professional background in financial management. At Namirial he is responsible for financial planning, accounting and controlling of Austria, Germany and Romania. He is a true organization talent and through his structured way of working he manages important financial actions of the company. Giuseppe holds a master's degree from Bocconi University, Milano and he has a good knowledge of IFRS.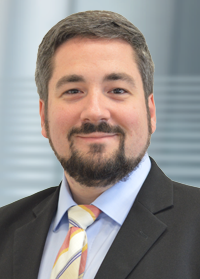 Alexander Scheipner
Cloud Operation
e-Mail: a.scheipner@namirial.com
Alexander has over a decade of experience in IT Operations and Cloud Computing. He started his career as Technical Consultant and Data Migration Specialist at Fabasoft, where he evolved his infrastructure and programming knowledge as DevOps Engineer later on. After 11 years he joined bet-at-home to gain management experience by leading the IT Operations team there for three years, before he joined Namirial as Director for Security and Cloud Operations. His diverse background enables him to align Security and Compliance requirements with business objectives. He holds a master's degree in Secure Information Systems from the University of Applied Sciences Upper Austria for Informatics, Communications and Media.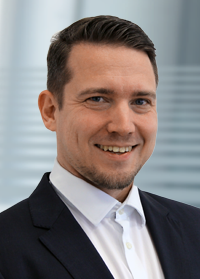 Christoph Bimminger
Product Manager
e-Mail: c.bimminger@namirial.com
Christoph holds a master's degree in Health Informatics at UMIT University Tirol and a technical education from HTL Leonding including a Bachelor of Computer Science from UCLAN Preston (GB). His professional experience forges a bridge from healthcare informatics and clinical workflow systems to document management systems and finally to electronic signatures. After working in a position as Technical Presales Consultant at Namirial, Christoph has a deep technical understanding of all products and secondly through direct customer contact he is able to focus on the users needs. Thus the next logical step was product management.